Valentine's Day is fast approaching, and the city will soon be painted red. But what happens if you do not have a red shoe in your closet and can't afford to buy one at the moment?
is a red shoe the only thing that can be rocked on that day? Well, except you are invited to an event and the dress code says " red heels" feel free to break the cycle.
The continuous repetition of the red color year by year sometimes makes valentine's day a little too monotonous. You can choose to stand out on this year's Valentine's Day by rocking a strong feminine color that speaks class, love, and elegance.
In this article, we will look at 8 gorgeous colors to rock on Valentine's apart from red.
Let's get started!
8 Gorgeous Colours To Rock On Valentines Apart From Red
1. Pink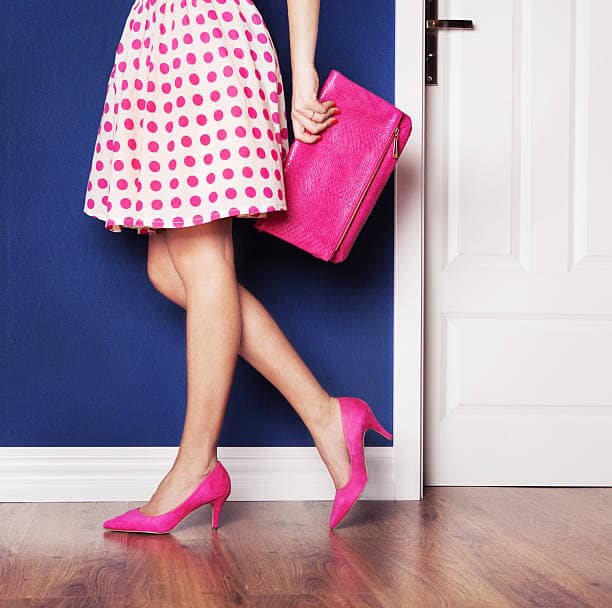 Pink is a color of affection and love. Nothing speaks femininity better than pink! It has a more tranquilizing and gentler effect, which makes you appear fun, playful, and girly. It is usually associated with innocent love.
If you want to achieve an innocent, or lovely lady look, you can try around playing with different shades to create ample outfit ideas. You can rock a completely pink shoe or spice it up with some colors.
Bright and hot pinks are associated with romance, love, and lust. Deep pink creates a sense of urgency and intensity of love.
Pink comes in different shades; some are gentler, and others are louder. Some of the best colors of pink to rock on Valentine's Day include hot pink, coral, rose, fuchsia, cherry pink, bright pink, cerise, flamingo, bubblegum, and Indian red.
2. White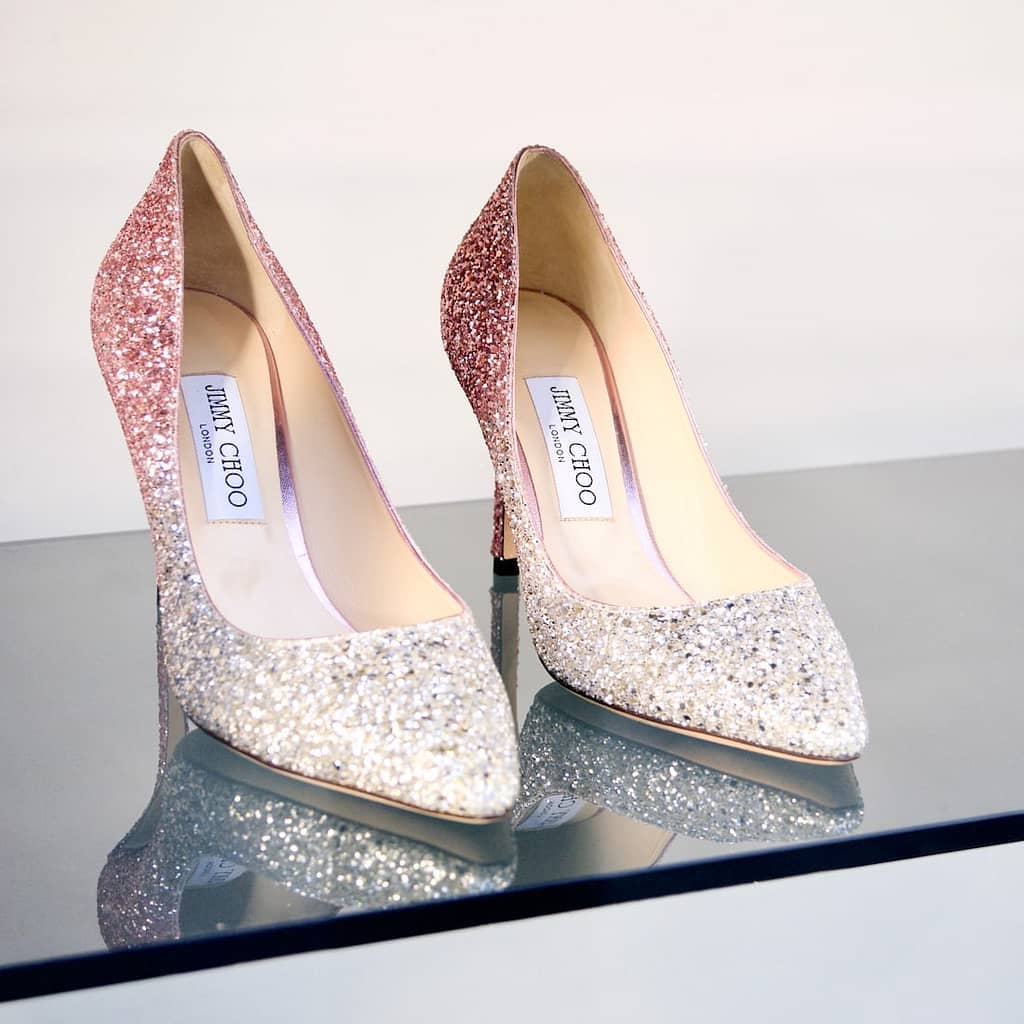 White symbolizes purity, so it's a pure, sweet, and romantic color. One of the ways to let your spouse or partner know that the love you have for them is pure and forever is to get a nice pair of glaring white shoes to rock.
White is forever and timeless in style. A white shoe with an all-white outfit idea creates a statement of powerful purity and femininity. Also, you can spice it up with a red dress to create a mixture of romance and purity.
White comes in different shades, such as ivory, Navajo white, vanilla, cream, eggshell, and off-white. For Valentine, it is advised to go for a brighter one. Avoid white that seems dull and withdrawn.
3. Orange
Orange is quite a vibrant and energetic color that exudes happiness and positivity.
They are great as romantic colors. Also, orange is among the most trendy colors in 2023, so you get it in different shades and tones.
Softer and paler shades, such as peach represent innocence and purity. You can go for brighter shades to create a more daring and captivating look.
Some of the best shades of orange you can rock on Valentine's Day include; orange-red, vivid orange, dark orange, tomato-orange, pumpkin-orange, yellow-orange, carrot-orange, deep saffron, and Halloween orange.
However, orange shoes can be very selective. You can style them with an all-white dress for a cool valentine's party or a mixture of white and orange outfits.
4. Yellow
Unleash the beautiful inner sunflower this Valentine's Day. Yellow is one of the gorgeous colors to rock on Valentine's. If you know how to style Yellow, it can be a showstopper.
The best way to rock yellow is to choose a shade that matches your feet' skin tone and outfit idea.
Some of the shades of yellow that you can play around with include; dark yellow, sunflower yellow, lion color, buff color, saffron yellow, light yellow, flax color, olive color, straw color, citrine color, dandelion color, and mustard yellow. These are a few of the many shades of yellow available in the market. The beauty of this is that yellow is less selective and gives you a wider outfit idea for Valentine's day. 
5. Green
Green is the color of life. It also exudes prosperity, health, freshness, harmony, and fertility. If your love is still fresh, you can rock a green shoe to symbolize the freshness of the love. Another great thing is that you can rock a green color to break pregnancy news for your spouse on Valentine's day. How beautiful will that be!
You can create versatile outfit ideas using different shades and hues of green. One of the best things about green is the diversity of its colors and its availability in shoes.
You can spice up your valentine's outfit with different shades of green, such as mint, emerald, pear, lime, jade, and sage, to name a few. To add more beauty, you can wear statement green jewelry to match the shoes.
6. Blue
Blue is the color for depth, loyalty, stability, sincerity, and trust. There is no other unique way to show your spouse or partner that you trust and are loyal to them, than by rocking a blue shoe on valentine's night.
To make the day more romantic and memorable, you can get a small de-attachable sticker note on the side of the shoe that reads, "my love for you is as deep and sincere as the blue color." This can make a man go crazy for you.
Blue is a safer color that isn't too selective. You can wear it with a red dress, a white dress and even bright colors like orange and yellow. To create a daring outfit idea on that special day, you can rock blue shoes with a blue mini dress and accessories.
7.    Brown
Do you want to appear strong and reliable on your Valentine's Day? Brown shoe is the perfect choice to go for, The best thing here is that red dresses go perfectly with brown color shoes, producing a sense of solid love.
Brown is a fantastic color that gives you a unique appearance as you appear on Valentine's day.
In choosing a brown shoe to rock, ensure it matches the shades of the red dress you are wearing. Some of the best shades of brown include; chocolate, beige, tan, umber, ginger brown, and burgundy.
8.    Purple
Purple is the color of royalty and luxury. In ancient Greece and Rome, a lady from a wealthy or royal home is dressed in purple when she is to meet her spouse or partner. So one of the ways to show off your wealth subtly; is by getting a pretty statement purple shoe.
Get a pair of pretty shoes and purple jewelry to spice up your outfit. It does not only make you look different but classy and mesmerizing. With it, you are sure your Valentine's day will not be boring.
Conclusion
Red isn't the only color you can rock on Valentine's day. There are tons of gorgeous colors you can rock on Valentine's Day apart from red some of these; include pink, white, orange, yellow, green, blue, purple, and brown.
Check out these colors and choose the one that best spells your intention and status. Make your Valentine's Day unique and beautiful this year.