Can I wear slides to the airport?
Can I wear sandals to the airport?
Is it better if I leave them in the luggage?
These are questions most travelers struggle with in their minds.
During summertime, it is easy to just wear slides and sandals and rush down to the airport in a relaxed and comfortable mode.
Though it sounds nice and fun, it is not always what it seems to be. We will look at whether you can wear slides and sandals to the airport and their implications.
Let's get started!
Can I Wear Slides To The Airport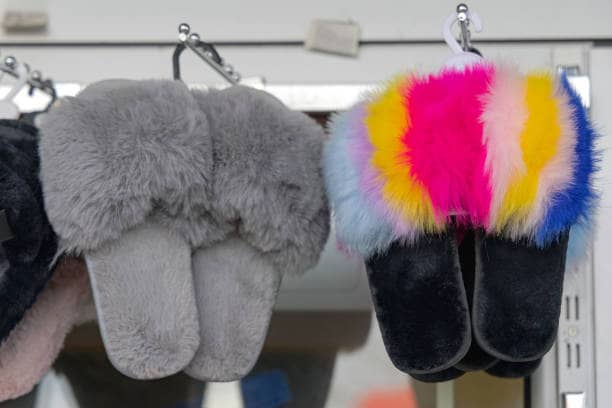 There is no strict policy on the kind of footwear you are to wear at the airport. As such, you have a wide choice to make. You can wear a pair of slides if you are inclined to do so.
Wearing a slide to the airport might seem convenient, but it is not recommended to wear slides for long flights.
Slides are open at both ends and expose your feet to temperature. Sometimes the temperature at the airport and in the airplanes can be low and can cause your feet to catch a cold, which might adversely affect you, especially if you are suffering from arthritis or inflammation of any sort.
One of the things you must go through n the airport is the security checks. During the security checks, you will be required to take off some items of your clothing, including your shoes. So at this stage, wearing a slide might seem to be a great option because you can easily take them off and wear them without stress at all.
Also, you should know that you will be required to place them in a bin, just like other shoe types. So if you must wear a slide to the airport, you must do that with your socks on. If you don't have socks on, you will be exposing your bare feet to the dirty airport floor.
This might expose your feet to contracting infections, such as athlete's foot, hookworm infection, or bacterial infections. Also, it is unsanitary to walk barefooted around the airport because of the high traffic of people there.
Furthermore, walking barefoot without socks makes you more susceptible to injury. You might step on a hard object and end up injuring yourself. So socks aren't negotiable if you are wearing slides to the airport.
Slides are okay to wear, but not advised. You can wear slides to the airport when the temperature is hot and during the summertime, because your feet need to breathe. However, it is advised to carry sneakers in your luggage in case of emergency or a long stay at the airport.
Slides come in different sizes, shapes, and colors. There are three things you need to consider when choosing a pair of slides you want to go to the market with.
They are as follows:
Good traction

Style

Quality
Good traction
One of the major reasons it is not advised to wear slides to the airport is that they lack good traction. You may find it difficult to walk on a slippery floor with a smooth-soled slide. Also, you might slip off the floor when you want to rush or walk faster.
So, if you must wear a pair of slides, it must have good traction. Go for a pair of slides with a built-in anti-slip sole to keep your feet balanced even as you rush to the airport to catch your flight.
Style
Most people opt for the fluffy slides when going to the airport and catching the flights. Slides come in different styles. So go through the store and choose the one that suits your taste. When choosing suitable slides, go for the ones that don't require too much tugging and lacing.
Quality
Another major thing to consider when choosing a pair of slides to wear to the airport is the quality of the slides. Go for highly qualitative slides. Quality slides have good traction and solid soles that help you walk properly on the smooth floor of the airport.
Can I Wear Sandals To The Airport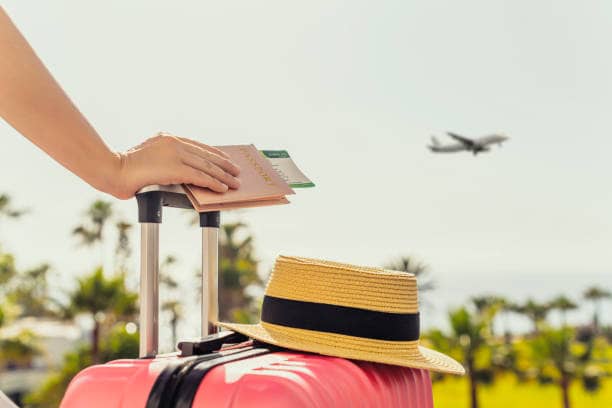 Sandals are one of the best things to wear to the airport. They are practical, lightweight, and very comfortable. They help in covering your feet properly. And in the case of an emergency, you can walk quickly as possible when wearing sandals.
Wearing sandals at the airport is largely a preference thing. If you are okay and comfortable with it, you can go ahead to wear it.
Another thing is that sandals are easy to remove and wear. You will be asked to remove your shoes for them to be X-rayed. If you are traveling within the US, you will be requested by the TSA to remove your sandals when going through the screening machine. So with sandals, you can do this seamlessly without difficulty.
Sandals come in different sizes, qualities, shapes, and forms. Similar to slides, it is essential to go for sandals with good traction. Go for sandals that are highly qualitative and beautiful. Also, choose sandals that are fitting to your size. Do not go for oversized or undersized pairs. Fitting sandals will help grip your feet properly and keep them comfortable.
What Kind of Shoes Should I Wear on a Plane?
Go for shoes that are comfortable and covered when going on a plane. You will not want your feet to hurt or freeze during the plane. So choose shoes that properly cover you, are comfortable, and have good traction. The part shoes to wear on a plane are loafers, flats, and slip-on shoes. If you must wear a pair of slides, ensure to carry extra shoes in case of emergencies.
Below are the three best shoes that you can wear on a plane.
Loafers:

Loafers are easy to wear ad remove. They are super practical and comfortable. Also, they are more stylish than casual slips-on.
Additionally, they won't come out from your feet when you are in a rush or the case of an emergency.
Slip-on Shoes

: If you are looking for something flexible, comfortable, and nice, a slip-on is one of the best choices. Additionally, you can wear a slip-on with any type of outfit.

Flats

: Flats are the best shoes to wear, especially during

summertime. They are comfy, light, easy to wear, and flexible. They are suitable for long flights and are easy to remove at the security checkpoint. Additionally, they come in varied colors and forms and can go with different outfits.
Can I Take My Shoes Off On a Plane?
It is fine to take off your shoes during the flight when you are uncomfortable. Also, it is okay to take off your shoes on a long flight. However, it is advised you should keep your shoes on during takeoff and landing.
If you have a pair of slides or flip-flops, you can wear them on long flights before landing. However, if your shoe has a smell, ensure you properly clean and prepare it beforehand, so you don't bother your fellow passengers. Get shoes that are comfortable and allow your feet to breathe while on the plane.
What Are The Features To Look For When Choosing Shoes to Wear to the Airport
Below are the features you should look out for when choosing shoes to wear to the airport
Comfortable: The most important feature to consider when choosing a shoe is its comfort. Go for shoes that are extremely comfortable to wear at the airport and on the plane. Avoid shoes that are uncomfortable and hurting. The shoes should be your perfect size.
Good Traction:

The airport floor is smooth and can be slippery. So choosing a shoe with good traction is very important. The shoe should be able to hold you intact when you are walking fast or in a hurry. These shoes keep you from falling or slipping off.

Breathable:

Another feature you should consider when choosing a shoe to wear to the airport is it's breathable. Avoid sweaty and tight shoes. Breathable shoes help your toes to move and easily adapt, especially when you are on a long flight.

Get the right socks

: In addition to good shoes, getting the right pair of socks is essential. Go for socks that have skin. Your shocks should be comfortable and lightweight. It should not put pressure on your toes. Also, the socks should match your shoes; you will not want to wear something indifferent.
Conclusion
There are no rules regarding wearing slides or sandals to the airport. It is all about your personal choice and preference. Due to safety reasons, slides are not advised, because they might impede your movement during an emergency. Sandals are better, as they provide better traction and comfort. Also, they offer better coverage for your feet.