A funeral is a sad event, and this means you should dress appropriately; and this applies to your footwear as well.
However, not all kinds of shoes are appropriate for funerals regardless of whether they are beautiful and look desirable; hence the question, "can you wear open-toed shoes to a funeral."
Can You Wear Open-Toed Shoes to a Funeral?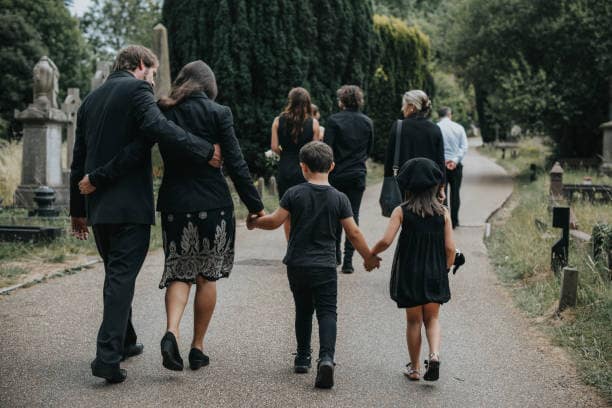 You can't wear open-toed shoes to a funeral because they are considered inappropriate for such an event, even during the summertime.
While attending a funeral, wear something more conservative, like a pair of flats, wedges, or closed-toed heels.
If you have never attended a funeral before, there are higher chances that you may be confused about what is appropriate to be worn or not.
Back in the days, people wore all-black outfits to funerals, but there has been a relaxed approach to it these days. Today, people wear white, cream, and navy blue for funerals.
However, despite the change in the outfit, the footwear remains strict and hasn't changed.
There are rules guiding what footwear you can wear and cannot wear to a funeral. Ensure you go through this list before attending a funeral.
What are the Shoes You Can Wear To A Funeral?
1. Closed-toed Shoes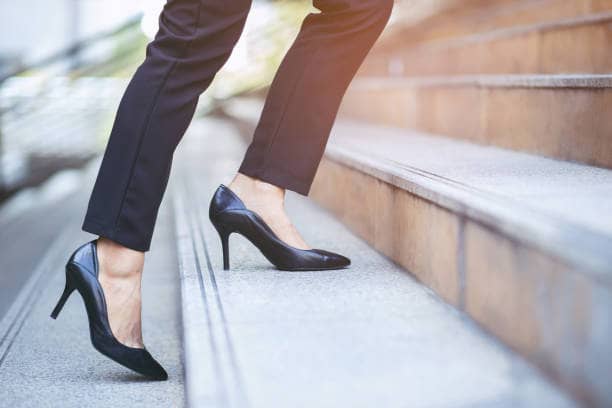 Closed-toed shoes, either flats or heels, can be worn to a funeral. Closed toes shoes are conservative, making you appear decent and honorable during a funeral.
No matter how warm the weather may be,  leave open-toed shoes and sandals for the beach.
Funerals tend to be more formal, so keeping those factors in mind can help when looking for more conservative footwear choices.
   

2.    Low-Heel Pump
The rule of thumb states that if a shoe is appropriate for the office, it will be suitable for a funeral.
Since sky-high pumps or stiletto isn't appropriate for an office, they shouldn't be worn to the funeral. Go for a sensible low heel pump that gives you a sense of formality but is also comfortable.
Comfortability is a significant prerequisite you need to consider when choosing a pump for a funeral, because you may have to stand a couple of times.
3.    Pilgrim shoe
Pilgrim shoes aren't trendy, but if you can get your hands on them, they are absolutely appropriate to be worn for a funeral. For people who don't know what a pilgrim shoe looks like, it is a closed-tied shoe made of black leather.
They have a bulky buckle and a chunky heel. There were worn during the colonial era but still radiate a sense of formality up to this date. You can wear it to decent ceremonies, church, and even funerals.
4.    Ballet flat
Ballet flats are delicate and dainty shoes free of many details, making them quite decent to wear for a funeral.
Ballet flats are low-profile shoes with a decorative bow, making them very comfortable for a funeral. You can stand for hours in ballet shoes without your feet hurting.
   

5.    Ankle boot
An ankle boot is an excellent choice to wear for funeral ceremonies that take place indoors
Also, you can wear boots for outdoor funeral activities where the ground is uneven or muddy.
The ankle gold on the boots helps to provide your feet with additional support, especially where the ground is rough. Also, it keeps your feet from getting dirty.
Ankle boots go perfectly with pants, skirts, and gowns.
6.    Mary Jane Shoes
Mary Janes shoes are flat, round-toed shoes that have a single strap across the top. They are very comfortable and fashionable with a touch of visual punch.
You can wear them to funerals or other formal ceremonies or activities.
7. Kitten Heels
Kitten heels are heels below 3 inches. They are mostly between 1.5 to 2 inches tall. You can wear kitten heels to a funeral, as they radiate formality and comfortability. However, while going for kitten heels, go for the ones with fewer details and darker shades.
Shoes You Can't Wear To A Funeral?
   

1.    Sneakers
Sneakers are inappropriate to be worn for a funeral, whether you are a lady or a guy. This goes for other athletic shoes like trainers. They are simply informal to be worn for an occasion such as a funeral/
   

2.    Flip-Flops
Never wear flip-flops, no matter the weather, to a funeral. They are simply inappropriate and too informal to be used to attend a funeral. No matter how designed or beautiful a flip-flop looks, do not wear it for funerals.
   

3.    Open-Toed Shoes/Sandals
Open-toed shoes and sandals can be very distracting because it exposes your toes. Even in warmer climates, you shouldn't wear an open-toed shoe or sandal to a funeral.
4. Very High Heels
Never wear a heel you will wear to a night party to a funeral. High heels are extremely uncomfortable for a funeral and will slow down your movement, and you may not be able to perform some functions because of the stress and pains emanating from the high heels.
It is advised that you stick to heels that are below or are an inch tall. Ensure you wear modest-colored heels like black, nude, or navy blue. Simply go for darker shades of shoes.
5.  Stilettos
Stilettos are sky-high heels that are worn for classic dinner events and occasions. However, they look classic; they are inappropriate for funerals. They can cause you a lot of stress and pain, making you uncomfortable.
Conclusion
A funeral isn't an enjoyable event. It is usually a time of remorse and reflection. However, ensure you keep your dressing descent as you attend one.
Suppose the deceased is a member of a conservative religion or culture that dictates a particular kind of dressing for the funeral.
In that case, it is, however, advisable for you to consult a deceased relative to get the proper attire, including footwear.
Always ask questions if you aren't sure when attending a funeral. Ensure you are sure of the appropriate attire.
Always remember the rule of thumb, which states that if a shoe is unfit for the workplace, it is inappropriate to wear to a funeral.