Matalan and H&M have been both high-end international fashion brands in the market for years. Both brands deal with both clothing and footwear. Despite their few similarities in being fashion brands, they are exclusively different from each other.
This article will look at the difference between Matalan and H&M fashion brands.
Before that, let's briefly describe Matalan and H&M.
Matalan – Short Description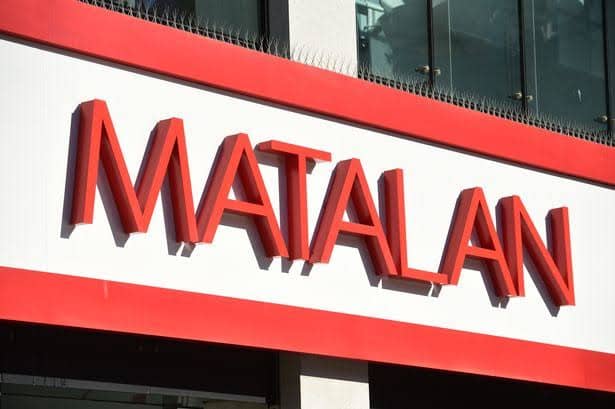 Matalan is a British high-end fashion and homeware retailer-based brand headquartered in Knowsley, Merseyside.
In 1985, the Matalan fashion brand was founded by John Hargreaves, and up to this day, it is still owned by the Hargreaves family.
Matalan deals with both clothing and footwear. In terms of footwear, it deals with both that of women and men. In the women's category, you can get any type of women's shoes, ranging from heeled flats, boots, sandals, leather, or suede shoes.
Since it is a high street fashion brand, the cost of its shoes is a bit realistic and affordable. It is pretty popular in the fashion market.
As of 2020, the Matalan company boasts 230 stores in the United Kingdom, has a franchise store scattered in the Middle East, and has employed over 13,000.
H&M – Short Description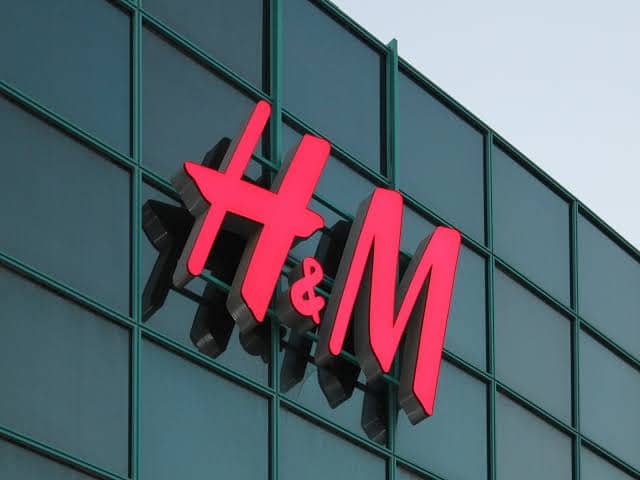 H&M, an acronym for Hennes & Mauritz, is a Swedish multinational clothing company focused on fast-fashion clothing for men, women, teenagers, and children.
The H&M Company was founded by Erling Persson and is the largest international clothing retailer, just behind the Spanish Inditex, Zara's parent company. It is a very popular fashion brand.
Inclusively, the H&M Company produces and sells shoes for men and women of various ages, including shoes. They have fashionable shoes at relatively affordable prices.
You can shop different categories of shoes here, from flats to sneakers, heeled, athletic shoes, and casual footwear. The process of its footwear isn't at the end stage; they are pretty affordable.
As of 2021, H&M Group has about 4,702 stores in 75 geographical markets under different branches worldwide.
Below is the tabular differentiation of Matalan and H&M
Factors
Matalan
H&M

Brand Recognition

It

   

has

   

less

   

brand

recognition,

but It has significantly greater brand recognition

Sustainability

Less sustainable than H&M

It is rated as quite more sustainable than most high-end fashion brands, including Matalan

Provision of Discounts and Promotions

Offers fewer discounts and promotions than H&M

Offers more discounts and promotions than

Matalan

Commitment to racial equity

Does not offer any commitment to racial equity

Offers

   

commitment

   

to

racial equity

Provision

   

of

   

student

discount policies

Does

   

not

   

offer

   

student

discount policies

Offers

   

student

   

discount

policies

Klarna

   

financing

support provision

Does

   

not

   

offer

   

Klarna

financing support provision

Offers Klarna financing support provision

Zip financing support

Does not offer zip financing support

Offers

   

zip

   

financing

support

Gift card support

It does not offer

gift card support

Offers gift card support
What is the Matalan returns policy?
Matalan offers a no-quibble exchange or refunds on all items purchased in-store. This means that if you change your mind about your purchase, you can return it to us within 28 days of purchase for an exchange or refund, as long as the item is unused and unworn. We do not accept returns on sale items.
How are H&M shoes made?
Our shoes are made by hand with high-quality materials and craftsmanship. We work with trusted suppliers who share our commitment to social responsibility and fair labor conditions.
Independent experts regularly audit our factories to ensure they meet our standards regarding working conditions and sustainability issues.
How can I find out about new arrivals and promotions from Matalan?
Matalan sends newsletters and other updates to customers who have provided your contact details. You can also follow Matalan on Facebook or Twitter to keep up-to-date with the latest news at Matalan.
Does H&M sell half sizes?
H&M shoes come in full sizes only, but some styles may come in half sizes as well (e.g., 36 1/2 or 37 1/2). Please note that these styles are not always available in all countries.
What are the sizes of H&M shoes?
The sizes of the shoes may vary from one shoe to another. It depends on the style and brand. Some shoes come in a number of different sizes, while others don't. If you're unsure about your size, you can always try them on before buying them.
Can I use my existing Matalan discount code online?
Yes! You can use existing discounts or promo codes online by entering them at checkout before completing your order. Matalan also regularly run special offers that don't require discount codes so keep your eyes peeled for these!
How much are H&M shoes?
The prices of H&M shoes vary depending on the style, brand, and material used.
However, H&M shoes are low effective. So they are mostly affordable.
Are H&M shoes comfortable?
Yes, most H&M shoes are quite comfortable although some people have complained about sore feet after wearing them for long periods without taking breaks in between. But this is true for almost all kinds of footwear including sports shoes!
How long will it take to receive my order from Matalan?
Orders are usually dispatched within 24 hours of being placed and delivered by Royal Mail within 2-3 working days from the date of dispatch (excluding weekends). If you haven't received your order after this time please contact our Customer Services team for assistance.
What kinds of shoes does H&M sell?
H&M sells many different styles of shoes for women, men, and children including athletic sneakers, flats, heels, and boots. They also sell sandals in many different styles including flip flops, slides, and wedges as well as other types of footwear like boots, flats, and wedges.
Can I track my order at Matalan?
Yes, once your order has been dispatched, Matalan will send you an email with tracking information so that you can track its progress.
Conclusion
Despite Matalan and H&M being fashion brands, H&M has been rated to be more popular and reliable than the Matalan brand. However, both remain high-end fashion brands with affordable products.