Are you on the hunt for ten upcoming budget-friendly luxury shoe brands? Look no further!
In this article, you will discover 10 of the most stylish and fashionable upcoming luxury shoe brands that are just as luxurious as their high-end counterparts yet don't require a hefty price tag.
Whether you're searching for the perfect shoes for a special occasion or just want to update your everyday look, you can find what you need with these 10 upcoming budget-friendly luxury shoe brands.
Top 10 Upcoming Luxury Shoe Brands That Are Budget-Friendly
Here are 10 upcoming luxury shoe brands that are budget friendly that you should try out.
Charlie Stone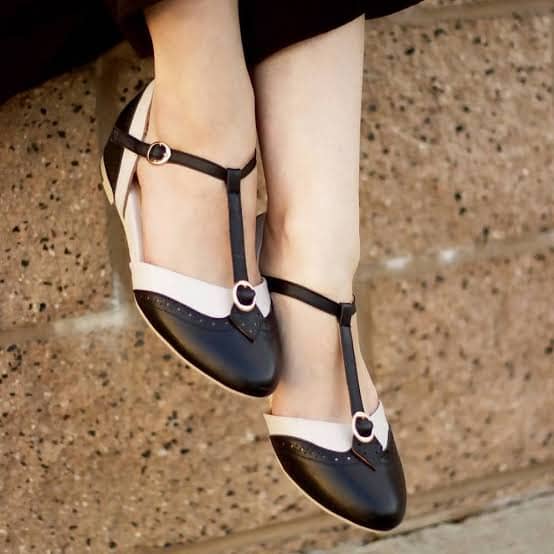 If you're looking for stylish and budget-friendly luxury shoes, then Charlie Stone should be at the top of your list.
The brand is a Sydney-based company that was started in 2014 by Sydney local Samantha Capello, who couldn't find a pretty vintage shoe to buy.
All she could lay her hands on were unflattering, low-quality, and uncomfortable flat shoes; this inspired her to start her brand.
Their styles are vintage-inspired, timeless, and trendy, designed with quality materials like leather and suede.
From stylish ankle boots and strappy sandals to dressy stilettos, there is something for every occasion. Whether you're looking for a classic pair of loafers or an edgy pair of boots, you can find it in Charlie Stone's selection.
And since their prices range from $70-$100, you won't have to break the bank to get a great pair of shoes.
Arizona Love
Arizona Love was founded in 2018 by French designer Leslie Halfon, and it is one of the upcoming luxury shoe brands that are budget-friendly.
The stylish shoes are designed by the famous French designer Leslie Halfon, who has won over plenty of the world's most stylish women with her flat canvas sandals, and many others designed with vintage bananas. Some of the shoes are adorned with chunky pearls.
Simon Miller Shoes
This is one of the best affordable luxury brands that use cult fabric to produce its sandals. It has one of the most stylish, cute, and trendy trekking sandals that are 100% cotton bandana vintage or recycled.
It was originally launched as a men's denim label but has now gone into the market of creating elegant and modern footwear, from leather slingbacks to progressive fashion-forward chunky platform sandals and square-toed boots perfect for your everyday use.
EGO
If you're looking for an upcoming luxury shoe brand that is budget-friendly, then EGO is the perfect option for you. EGO is an online trend-led sassy footwear brand representing a movement of stylish global shopaholics.
This trendy and affordable brand specializes in leather and synthetic footwear, offering a wide range of sizes and styles that cater to everyone's needs. With their boots, sandals, heels, and flats collection, you'll surely find something to suit your tastes.
From classic black to eye-catching animal prints, EGO has got it all. Plus, they offer free shipping with all orders over $199, so you won't have to worry about breaking the bank to get your hands on new shoes.
Sinta collections
Sinta collections are a newer, emerging luxury shoe brand that has been gaining much attention lately. They are one of the upcoming luxury shoe brands that are budget-friendly.
They offer various styles and designs for both men and women, making it easy to find something that fits your needs and style.
The best part? They are surprisingly budget-friendly! All of their shoes range from $50-$100, making them accessible to many consumers.
The quality of the shoes is also excellent, with leather, suede, and other high-end materials making up the uppers and soles.
For those looking for a luxurious look without breaking the bank, Sinta collections are definitely worth a look at.
J.Ivy
J.Ivy is a new luxury shoe brand that offers budget-friendly designs with a stylish edge. Their shoes feature high-end materials and intricate details, like custom-dyed leathers and innovative shapes.
The brand has an expansive range of styles for men, women, and children, from comfortable flats to dressy sandals that will take your wardrobe up a notch. You get quality men's shoes always for your hubby and male partner.
Whether you're looking for everyday wear or something more formal, J.Ivy has something for everyone.
Their collections have everything from classic ankle boots to glamorous stilettos. Plus, their prices are very reasonable for the quality of their shoes, making them a great choice for those who don't want to break the bank.
Baretraps
Baretraps is a budget-friendly, luxury footwear brand headquartered in the United States; they are best known for their style, functionality, and affordability.
Baretraps specializes in producing high-quality boots, booties, wedges, sandals, and more for men and women.
If you are looking for where to get timeless pieces of cold-weather boots, lug boots, comfort shoes, and sandals with a modern edge while also paying close attention to quality and craftsmanship, Baretraps is your best pick.
Whether you're looking for a shoe to take you from day to night or just need a comfortable pair of walking shoes, Baretraps has something for everyone.
They are committed to designing fashionable and functional shoes yet remain affordable. With Baretraps, you can look good and feel confident in your new shoes without breaking the bank.
Zvelle
If you're looking for stylish, quality shoes at an affordable price, Zvelle is the place to go. With their modern and minimalistic designs, Zvelle focuses on creating luxury footwear that is both fashion-forward and comfortable.
Zvelle is carefully handcrafted in Italy at Zvelle and offers a wide range of shoe styles, from flats, pumps, wedges, mules, sandals, loafers, and more.
Not to mention, they carry a variety of sizes and widths, making it easier to find the perfect fit. Plus, all their leathers are ethically sourced and handcrafted.
Whether you're dressing up for a special occasion or just want to add a touch of elegance to your everyday look, Zvelle has something for everyone.
Ayede
Ayede is another notable name to call when you are looking for one of the upcoming luxury shoe brands that are budget.
Ayede is a German luxury brand, launched in 2015, that specializes in making seriously covetable shoes ever since and impossibly chic footwear at surprisingly affordable prices.
Also, they are great everyday footwear (from pointy flats to trusty boots) and more statement pieces, including colorful, fun, strappy sandals.
ATP Atelier
ATP Atelier (All Tomorrow's Parties) was launched in 2010 by Stockholm-based friends Jonas Clason and Maj-La Pizzelli.
Their shoes are made of fine Italian craftsmanship and Scandi minimalism. Their collections are sustainable and proven to be functional, durable, and affordable.
ATP offers one of the best luxe spins on your sandal collection.
Conclusion
If you love luxury shoes, the above 10 stated upcoming luxury shoe brands that are budget friendly are the best picks; you can go through their profile and purchase the one that best suits your preference and budget.