New Look and River Island are both fashion retailers that operate a number of shops across several countries of the world.
To know precisely which is better, you have to know how each operates as well as their quality and standard. So let's look at a brief history and description of the New Look and River Island designer.
About New Look
New Look is a British global fashion retailer with 467 retail stores across the UK. It was established in 1969 in Taunton, Somerset. It deals in several types of wear, including men's, women's, and teen wear.
It is a fast fashion street brand and operates over 900 stores worldwide, including in China, Saudi Arabia, Germany, Belgium, France, the Netherlands, Russia, Bahrain, Azerbaijan, Poland, etc.
Also, the New Look fashion brand has an active online space with over 2.7 million followers across its social media handles that serve customers in 66 countries worldwide.
They produce a lot of fashion on trend wears ranging from tops to dresses to jeans, jackets, and down to shoes, boots, flats, sandals, platforms, and heels of different sizes.
New Look is called the everybody fashion brand because it is relatively cheap and covers every size of individuals, including the petite and plus size. Furthermore, it covers all your occasion needs.
About River Island
River Island is a high street fashion brand established in 1948 that operates a couple of stores worldwide and is headquartered in London.
River Island deals with both men's and women's clothing and accessories. In 2010 River Island introduced Kidswear into the stores making the store more popular.
For over 60 years now, River Island remains one of the most known and loved high street fashion that is affordable for the average populace to purchase.
You can purchase basically any form of men's and women's wear, from denim wear to occasion wear, shoes, and bags.
The customers can always rely on them to pick up everything they need from occasion wear party dresses, Jewelry to amazing denim and fabulous bags and shoes.
You can even get clothing for children ranging from age 0-16 years. The great part of this brand is that most of its products are designed in-house, as the brand has over 70 designers. So you are sure of getting original and unique clothing styles regularly.
New Look vs. River Island. Which brand is better?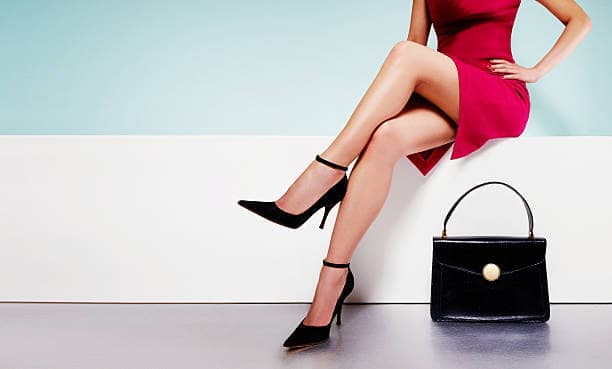 River Island brand clothing quality is far better than the New Look. Unlike River Island, which is well known for its fashionable high street fashion.
New Look has always been cheaper in high street fashion; New Look goods are mass-produced and marketed. New Look uploads over 800 new products each week.
Their clothes are cheap, less qualitative, and do not fit for long. To achieve its huge upload quality, New Look outsources production to Bangladesh to get super-cheap clothing which is presently trendy, to get it at lower costs in the market.
River Island clothing is more durable than New Look, which is reputably known to be short-lived.
River Island clothing is more expensive than New Look. River Island comes in 100% Polyester for body lining, 100% real leather for the shell, and 100% polyester for sleeve lining. However, they have cheaper brands.
River Island is a more ethical brand than New Look. 
If you want something more affordable, you can opt-in for New Look. While if you are looking for something more sophisticated, stylish, and slightly expensive, you can go with River Island.
Does River Island have good quality?
River Island is known for its good quality clothes that are always chic and stylish. Apart from being of good quality, their clothing is known to be stylish, sophisticated, and slightly affordable.
River Island uses 100% Polyester for body lining, its shell is 100% real leather, and its sleeve lining is 100% polyester.
Is River Island a luxury brand?
River Island is an affordable luxury high street fashion brand that operates stores in more than 18 countries. River Island continues to be a fun, innovative, and loved fashion brand.
Is New Look Good Quality?
New Look is a fast fashion brand that has always been at the fashion end of being cheap and short-lived. So, it is safe to say it isn't of excellent quality.
However, for the price, the clothes are worth it. New Look has over 900 stores worldwide and uploads up to 800 new clothes weekly.
Where to Buy River Island the Cheapest?
To get River Island at Cheap rice, visit riverisland website and enjoy 4-5% cashback, and asos website to also enjoys 4.5-5% cashback.
Where to Buy New Look the Cheapest?
You can get New Look at the lowest price at newlook and enjoy 2.5-3.5% cashback, and on asos to enjoy 4.5-5% cashback.
Are River Island Shoes True to Size?
River Island stated that there are sized/fitted around industry standard sizes. In River Island, it was found that a fitting pair of shoes could not be seen as the pairs weren't sized alike on both legs.
For instance, a friend of mine, a River Island shoe lover, had an experience with sizing. She went for high heels size 6. On wearing the shoe, she found it too tight for the right, while the left foot was fitting.
You should know that River Island shoes are high street shoes, and literally, they can cause frustration if you purchase them without trying them out, thinking it is your size.
I know this can be annoying and confusing most times. But you don't have to worry again, as River Island has gone ahead to create a size guide that will help you size your feet more accurately.
I advise you to try out the size guide before you purchase River Island heels first. It will really save you time and energy. To access the size guide, do click here.
Is River Island a Cheap Brand?
River Island has been in the fashion retailing world for over 60 years. Renowned for its high street fashion, River Island is absolutely a fashionable brand that is stylish and affordable.
River Island is affordable but isn't regarded as cheap. They aren't very cheap, but you can get a nice shoe at a reasonable price. For instance, you can get black block heeled for as low as $61. Also, you can get strappy heels for $67.
Is River Island a Luxury Brand
River island produces high-quality shoes and clothing at affordable prices. It cannot be regarded as a luxury brand like Christian Louboutin,
Louis Vuitton, or even Primark. It is safe to say it is a fashionable high street fashion rather than a luxury brand. Two elements depict a luxury brand, and they are price and uniqueness.
For a brand to be luxury, its products must be expensive. Only the rich should afford it. So only the rich and the upper middle class should be able to afford it.
In terms of uniqueness, River Island mass-produced its products, and they possess no peculiarities or specific attention to detail. Also, you can easily find them everywhere.
There is no special thing about their shoes apart from their brand name. For example, the Christian Louboutin shoe is famously known for its red-soled. This cannot be said of River Island Shoes.
Does River Island Run Big or Small?
River Island shoes run slightly big and typically come in Topshop's sizing. They have only full sizes, half sizes are not available. You may be size 6 and fit into size 4 in River Island shoes. Ensure you properly size the shoes before purchasing them.
Are New Look shoes true to size?
New Look is a fast emerging fashion retailer across the world. New Look is known to be a highly affordable brand with a short-lived reputation. Despite this, New Look shoes are true to size. They are neither too big nor small.
Here you can order their shoes without fear that the sizing won't fit.
Conclusion
River Island is better than New Look in terms of quality, durability, and design. You must get both clothing brands at any of its designated stores or online. Avoid purchasing them from a street vendor to avoid being cheated with an inferior quality item.